EKSA EM600 RGB Advanced Wired Gaming Mouse
Durable Mechanical Swithches
Tested for 20 million clicks, this ergonomic gaming mouse has been constructed with high-quality materials to guarantee strong durability.
Ergonomic Grip

The ergonomic shape provides you with maximum comfort, suitable for palm or claw grip. You are guaranteed to play for hours with reduced stress on your palm and fingers.
Customizable RGB Lighting
Unleash your inner gamer with customizable RGB lights for an immersive experience. With 12 different lighting modes (including lights out) to choose from, you can match the lighting with your personality and mood with the press of a button.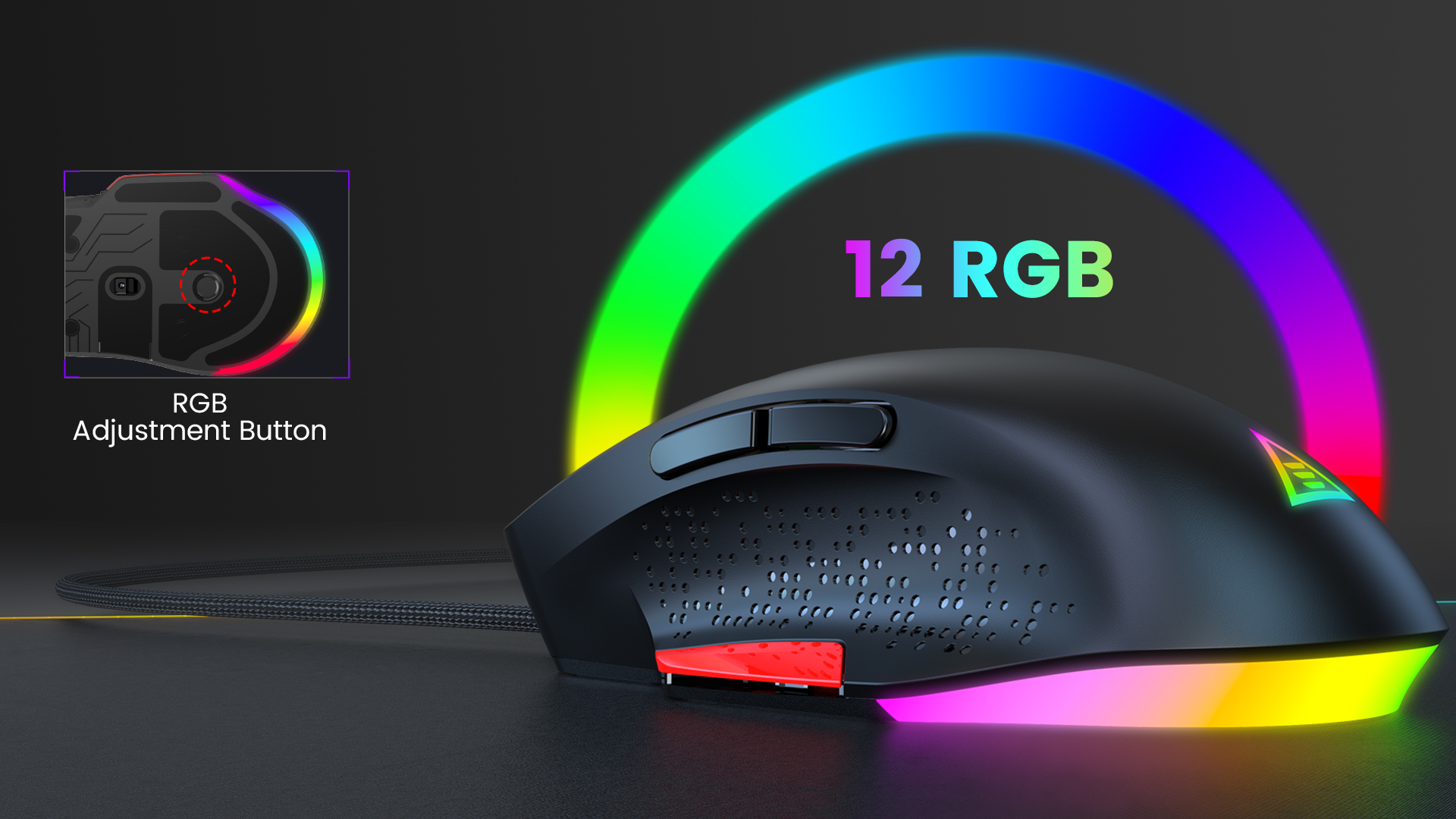 Super Lightweight Construction
Weighing in at just 90g (without the cable), the RGB gaming mouse glides across your mouse mat, limiting the strain placed on your wrist and shoulder, allowing you to clock in as many hours of gameplay as you want without sacrificing comfort.
Precision Sensor

The gaming-grade sensor gives you the ability to switch from 500 to 6000 DPI on the fly, giving you the perfect weapon to dispatch your enemies speedily and accurately. Software acceleration puts competition-grade precision in your hands, allowing you to go as high as 12,000 DPI.
Anti-slip Side Grips
With the textured side grips, you don't have to worry about your sweaty palms ever again. With the friction our side grips provide, your hands will not easily slip off the trigger buttons. Now, you can come out on top in that intense shootout gaming session.
Boost Your Accuracy
Need a button that can give you an extra competitive edge over your online foes? With a sniper button that you can press and hold for low DPI to sniper-precision targeting, nail all those headshots to claim your crown as the ultimate FPS king, and make your online foes stand no chance.
8 Progammable Buttons
Equipped with eight programmable buttons, you have an ample selection of shortcuts to work with, plus assign macros and secondary functions for extended controls. (Note: the programmable buttons feature does not work with Mac OS.)